For over 14 years, Eva Leivas-Andino, CFO of YES Institute, has been a champion for youth and families torn apart by fear and conflicting viewpoints over gender and orientation. She is—first and foremost—a mother and grandmother. Her passion for making communities safer and more inclusive is fueled by the love she has for her own family.
When her son, Paolo, came out as gay at age 20, Eva was extremely fearful of what people would say, of being rejected, and of facing accusations of being a bad mother. Her focus changed when Paolo opened up to her about the pain and isolation he experienced while growing up. From that moment forward, Eva devoted her life to education on gender and orientation, and is now a valuable resource for both English- and Spanish-speaking parents and youth.
Though Eva did not expel her child from their home, often many parents do. Available research reveals somewhere between 20–40% of America's homeless youth population comprise young people kicked out of their homes due to parental rejection of orientation or gender expression.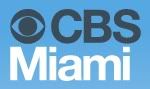 CBS4 Miami's Michelle Gillen and Eliott Rodriguez explore this topic and interview Eva in a two-part series that aired on Sunday, February 19th. If you are a parent that would like to speak with Eva, contact her at
eva@yesinstitute.org
Part 1 of "Not In My House" explores the topic of gay homeless youth. Part 2 is an interview with Eva Levias-Andino with YES Institute.